As Doctors, we want you to succeed
As Doctors, we want you to ace these exams.
And we think we can help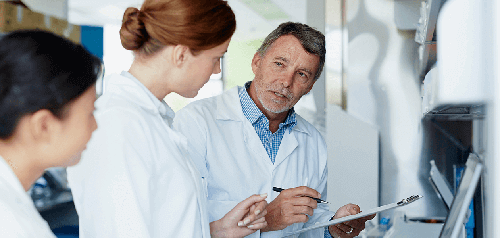 To get into medical school, you must have done pretty well at school across the board. This is true of pretty much every person studying to become a future Doctor.
For most of you (and certainly for most of us), there was an established strategy to do well in school exams:
Define what you need to learn (often from the exam-board text book)
Studying the key fundamentals of the subject-content
Answer past examination questions then repeat, repeat, repeat
This is a tried and trusted method that works well for so many people. Yet, when we study medicine, this framework often goes out of the window – largely because it very difficult to do the above three things.
Often the curriculum is not well defined
Resources are not tailored to allow you to learn the fundamentals
There is a lack of high-quality resources in the same format of your exams
We wanted to address these challenges in our newest edition of the Crash Course Series. Moreover, our books are written by people who've done it themselves – they understand your position and your pressures. And, we have listened to you! We have fully updated our volumes to include feedback from hundreds of students.
How we will guide you through your examinations:
the key features of the Crash Course Series
To define what needs to be learned, 'Learning Objectives' are clearly stated at the start of each chapter; setting a curriculum from the offset. This provides an exam syllabus in one place - saving valuable revision time and defining what needs to be achieved!
Each chapter guides you succinctly through the full range of curriculum topics, integrating clinical considerations with the relevant basic science and avoiding unnecessary or confusing detail.
We now have a fully updated self-assessment section that follows the latest exam formats. This is ideal for honing your exam skills and self-testing – fundamental to how you will consolidate your learning. This allows you to improve exam technique, fast.
Each volume contains more than 250 artworks, tables, photographs and boxes which present clinical, diagnostic and practical information in an easy-to-follow manner to avoid confusion. This gives you visual ques to aid the text.
Pharmacological and disease management information updated in line with current best practice guidelines.
'Communication' boxes that outline key aspects of patient-doctor communication in the relevant topic.
We include recent research findings that gives you understanding of current areas of investigations.
Overall succinct coverage of each subject to allow you to sharply focus on the key parts so that you can efficiently use your time during exam preparation.
An finally, an accompanying enhanced, downloadable eBook completes this invaluable learning package.
The Crash Course Series has been updated for over 20 years, with great results. What sets us apart is our understanding of your situation and we have tailored our books for the needs of a modern-day medical study. 1000s of students have found our series to be an excellent resource for their learning, and we hope that you will to!
About the series editor
Having been at the coalface of exams and teaching not too long ago, Philip Xiu has the expertise to guide medical students like you.
Philip has shared his insights on how to study for your exams, and how to make the best use of the crash course series. Tap into his extensive knowledge on how to tackle exam stress and get access to his insider tips and tricks in these four blog posts.
Philip Xiu
BA, MA, MB BChir, MRCP
GP Registrar, Yorkshire Deanery
Series Editor - Crash Course Series