Discover our selection of 1st edition titles that cover the current hot topics in medicine. These titles consolidate today's available information in these fast-changing areas into one convenient resource.
Axial Spondyloarthritis, 1st Edition
Philip Mease & Muhammad Asim Khan
Focusing on the key essentials you need to know, Axial Spondyloarthritis provides a quick, expert overview of axSpA from a clinical perspective. This concise resource by Drs. Philip Mease and Muhammad Khan presents practical recommendations and guidelines for the diagnosis, management, and treatment of spondyloarthritis impacting the axial skeleton alongside an overview of epidemiology, special populations, and patient education.
Sarcoidosis, 1st Edition
Robert P. Baughman & Dominique Valeyre
Get a quick, expert overview of the etiology, diagnosis, and management of pulmonary and extra pulmonary sarcoidosis with this concise, practical resource. Drs. Robert B. Baughman and Dominique Valeyre fully cover the recent advances in various aspects of this disease, including new genetic studies and new diagnostic techniques. It's an ideal resource for pulmonologists and respiratory medicine specialists, as well as primary care physicians and pulmonary/respiratory care nurses.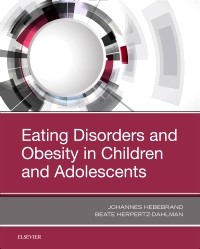 Eating Disorders and Obesity in Children and Adolescents, 1st Edition
Johannes Hebebrand & Beate Herpertz-Dahlmann
Get a quick, expert overview of best practices for diagnosis and treatment of eating disorders in children and adolescents. This concise resource by Drs. Johannes Hebebrand and Beate Herpertz-Dahlmann provides psychiatrists and pediatricians with current information in this increasingly important field, including practical sections on developmental aspects of eating disorders, symptomology, epidemiology, etiology and pathyphysiology, treatment and outcomes, and prevention.
Hematopoietic Cell Transplantation for Malignant Conditions, 1st Edition
Qaiser Bashir & Mehdi Hamadani
Get a quick, expert overview of hematologic and non-hematologic malignancies for which hematopoietic cell transplantation is a treatment option. Drs. Qaiser Bashir and Mehdi Hamadani provide easy-to-find information on basic science of hematopoietic cell transplantation, pharmacology, workflows and procedures, possible complications and side effects, in addition to the role of HCT in conjunction with clinical cellular therapy.
Pulmonary Adenocarcinoma: Approaches to Treatment, 1st Edition
Leora Horn
Get a quick, expert overview of the latest treatment and management approaches for adenocarcinoma of the lung, including novel therapeutics in immunotherapy and targeted therapies. This practical title, edited by Dr. Leora Horn, offers succinct coverage of clinically-focused topics and guidelines, making it an ideal resource for practicing and trainee oncologists and other members of the cancer care team.
ACL Injuries in Female Athletes, 1st Edition
Robin West & Brandon Bryant
This easy-to-read reference presents a succinct overview of clinically-focused topics covering the prevention, treatment, and rehabilitation of ACL injuries in the female athlete. Written by two professional team physicians, it provides practical, focused information for orthopaedic and sports medicine surgeons and physicians.